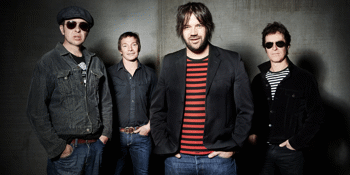 Dallas Crane & The Casanovas
with Special Guests
Corner Hotel (Richmond, VIC)
Thursday, 22 September 2022 8:30 pm
BY PURCHASING A TICKET YOU AGREE TO THE CORNER HOTEL
CONDITIONS OF ENTRY
Dallas Crane have become enduring champions of the Australian rock 'n' roll scene, marching forth as trend-proof mainstays whilst The Casanovas are one of the most hard working and exciting live rock acts in the country.
Get set to rock as these two high energy, adrenaline pumping bands wow you with their exhilarating sound.
NOT TO BE MISSED!
Can't make the event? Sell your tickets fast and fair through our resale partner Tixel!