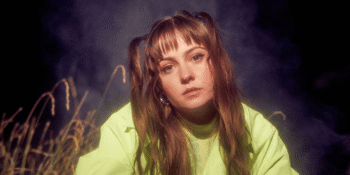 Secret Sounds presents
Biig Piig
with Special Guests Yb.
Corner Hotel (Richmond, VIC)
Thursday, 21 July 2022 8:00 PM
BY PURCHASING A TICKET YOU AGREE TO THE CORNER HOTEL
CONDITIONS OF ENTRY
Secret Sounds presents
Biig Piig
with Special Guests Yb.
Missed out on Splendour tickets? Don't worry, Splendour's Official Sideshows of 2022 are finally here and set to roll into venues around the country this July!
This monster pile of tours is the biggest Official Sideshow announcement in the history of Splendour, so be sure to hold your hat as you get your head around this one…
BIIG PIIG
Born in Ireland, Biig Piig spent her formative years in Spain, before moving to London. Despite speaking English at home, she initially only knew how to read and write in Spanish. This ability to adjust is a driving force for Biig Piig. While she's cemented her aesthetic with her sleepy, jazz-tinged bops, she is inherently a creature of adaptation, shapeshifting to fit the environment around her. Her instantly identifiable, bilingual voice, blends a suitably global mix of influences (hip-hop, R&B, dance music, stripped-back soul) into confessional, genre-fluid modern pop.
Can't make the event? Sell your tickets fast and fair through our

resale partner Tixel!