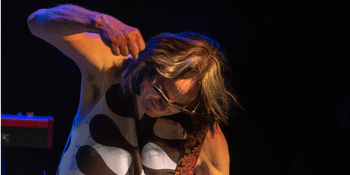 Todd Rundgren (USA)
With Sex On Toast
Corner Hotel (Richmond, VIC)
Thursday, 22 February 2024 8:00 PM
THIS SHOW IS STRICTLY 18+
Todd Rundgren formed the band Nazz in the late '60s in Philadelphia ("Open Your Eyes" and "Hello It's Me.") He then released several solo albums, including 1972's Something/Anything ("Open My Eyes" and "Hello Its Me") and then founded the rock band Utopia, a group that drew on prog, power-pop and new wave. In 2021 Todd was inducted into the Rock and Roll Hall of Fame.
In addition to his own work, Rundgren is also a well-respected studio artist who's produced albums for The New York Dolls, Patti Smith, The Band, XTC, Badfinger, Psychedelic Furs and Meat Loaf. Rundgren has also continued to release solo albums, including 'White Knight' and 'Space Force' which featured guest spots from Sparks, Robyn, Joe Walsh, Nine Inch Nails' Trent Reznor, Davey Lane, Adrian Belew, Neil Finn, Rivers Cuomo, Rick Nielson and many more.
Corner strives to create a safe space that everyone can enjoy.
Crowd surfing & dangerous behaviour will result in removal from the venue.
Full conditions of entry.
|
Accessibility Info
Can't make the event? Sell your tickets fast and fair through our resale partner Tixel!